Minivans, Rockets, Wizards and a Rockin' Hotel
My family and I were fortunate to take an Orlando family road trip that was put together by Kia. We flew across the country and spent a few days at the Hard Rock Hotel and visiting Universal Orlando and the Kennedy Space Center. One thing to know about our family is that we are amusement park junkies and love all things space related! So needless to say, traveling to Orlando on the #SedonaFamily trip was a super exciting time for us!
Travel Day: Los Angeles to Tampa to Orlando
So no one likes to wake up at 3:30am to head to the airport (or anywhere) that early, right? Well, except for when the plane is headed to one of the funnest cities around! Yup. At 3:33 we were calling an Uber for a ride! I remember thinking, "Do they even work this early?!" Just for the record, they do! In no time we were at the airport for a 5:30am flight. The day was long, simply because we had a connecting flight from Atlanta to Tampa where we were to pick up our Kia Sedona minivan.
Just as planned, upon our arrival, Kia was there to greet us with our snack-packed Kia Sedona. I remember thinking, "That's a minivan?" Seriously folks, minivans are not what they used to be! To me it did not look like a minivan at all!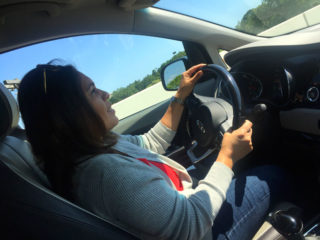 So I hop in for our 1.5 hour drive down the I-4 to Orlando with Madi in the back seat watching Minions on the DVD Player with her headphones on and Joe on the passenger side playing with all of the cars features like a kid in the candy store. Very amusing by the way to see those two.
The Kia Sedona has many features that would make a mom go wow! Since my daughter is a gymnast who is home schooled, I am ALWAYS in the car, so I know what to look for, without a doubt! I have to say, this car had many more features than I expected, plus, it drove very smoothly and had really good pick up. There was no delay at the acceleration point. Additionally, it had quite a few safety features like the surround view cameras, the airbag system and the fact that the car seems to hug the ground so it feels very sturdy. I thoroughly enjoyed our drive into Orlando.
---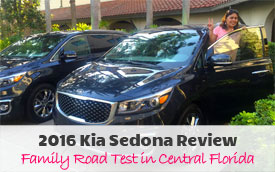 Kia Sedona Family Review
Spending a week with the new Kia minivan and driving it through Central Florida gave us a glimpse as to what it is like to live with the Sedona on a daily basis. See our Kia Sedona Family Road Trip and Review
A couple of hours later, we pulled up to the valet at the Hard Rock Hotel Universal Orlando and it was really beautiful. I had never been there before, but it impressed me from start to finish. Very beautiful landscaping and green everywhere! See, we don't see this kind of "green" in Los Angeles. We're in a drought, so it was refreshing to see such luscious grounds.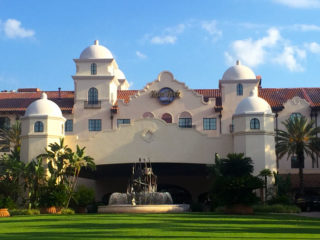 After a long day of traveling and after checking in, we were greeted to a fabulously catered dinner on the Woodstock Lawn. We mingled with other bloggers like Ari and her husband from Love, Peace, and Tiny Feet. It was lovely! We ended the night exhausted, but it was great to lay down on the comfy beds! We all slept like babies :).
A Trip To The Kennedy Space Center
Bright and early in the morning, we jumped into our 2016 Kia Sedona and headed to meet everyone at the Kennedy Space Center. It was a great opportunity to take the Kia Sedona on a one hour drive across the state to KSC. The drive once again proved to be pretty comfy. The navigation system was very helpful in getting us there. Our daughter was totally comfortable in the back with her entertainment gadgets. All the way there she was asking if we could please purchase a Kia Sedona for our family car when we got back home. I have to say, I was actually feeling the same way! We'll see if Santa brings me one for Christmas!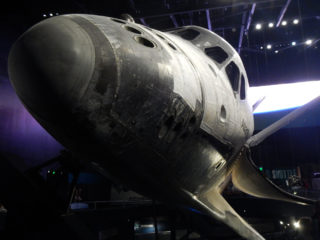 Our day at the Kennedy Space Center was very fun. Having been before, we wondered if we'd be as enthused as we were in previous years. Not to my surprise, it was just as amazing as in previous years. We would never get tired of meeting with astronauts, viewing NASA's amazing ships and artifacts and exploring the KSC grounds. There is always something new to see or things to experience.
---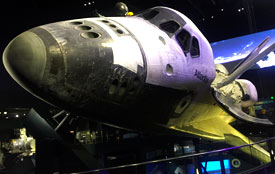 Visiting the Kennedy Space Center
The Kennedy Space Center provides families with a unique and wonderful day of NASA tours, experiences, history, education and pure family fun. See our Kennedy Space Center Tours, Tips and Review article.
As if that was not a full day, that evening, we were treated to a showing of the Blue Man Group at Universal Orlando. We had just seen the show a month prior in Boston, but it was just as good of a show in Orlando. We laughed a lot and had an absolutely great time! We even had the opportunity to meet them backstage. Amazing!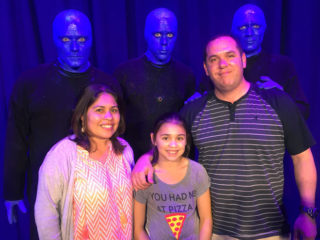 Universal Theme Parks and Minions
With a 7:30am press call time, we headed to the famous Universal globe in front of the theme parks near the City Walk. We walked over from the Hard Rock Hotel and from a distance we see the little guys waiting for us. We took pictures with them and I actually felt pretty tall standing next to them (I'm just as short)! It certainly was a great experience.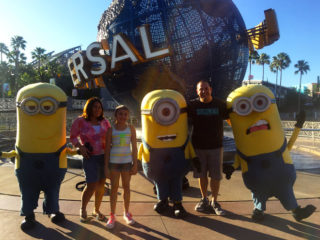 Short after we headed to the parks where we were able to get into the park one hour ahead of time with Express Passes just for staying at the Hard Rock Hotel. That's a VERY valuable perk! It really pays to stay at the Hard Rock Hotel! We had an amazing time with our favorite rides being Revenge of the Mummy, Dragon Challenge roller coasters, The Simpson Ride, Hollywood Rip Ride Rocket and all of the Harry Potter and Hogsmeade experiences! We actually got through both parks in one day with the Express Pass and Park Hopper Ticket.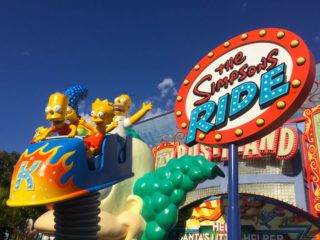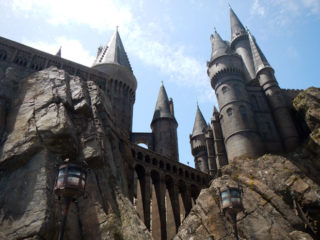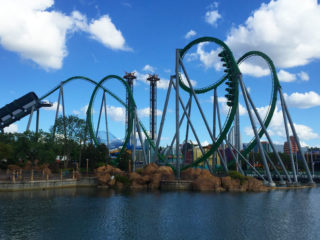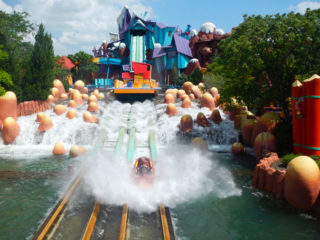 After a day of running through Universal Studios and Islands of Adventure, we were exhausted and headed back to the Hard Rock Hotel via a water taxi ride, which is complimentary for hotel guests. We had another wonderful night's rest at the hotel and started our last leg of our Orlando family road trip with a drive to Orlando international airport. What a great week we had and it was a sad day for my daughter who had to say goodbye to Orlando and our Sedona. We had such an amazing time working in partnership with Kia Motors, The Hard Rock Universal and the Kennedy Space Center.
---
We were provided with a 2016 Kia Sedona for our road trip, lodging at Hard Rock Hotel Orlando, as well as passes to Universal Orlando and Kennedy Space Center for the purpose of reviewing it on our blog. Regardless, we would only recommend places, activities, services or things that we would use/visit personally and that we believe will be good for our readers.