Los Angeles Family Vacation Ideas
Each year tens of millions of tourists flock to Los Angeles for its vast array of things to do and its year-round sunny Southern California weather. Planning a Los Angeles family vacation can be overwhelming due to the city size and the amount of choices, but our vacation ideas with the family in mind will help you find what you are looking for. Los Angeles has many family friendly sights and activities which makes it a great family vacation destination for parents and kids alike.
The question in Los Angeles is not what to do, but where to begin! There are so many attractions and places to visit with your family throughout the city like amusement parks, iconic restaurants, museums, and of course the sunny beaches. In Los Angeles, there is something to do every day of the year, no matter the time of day. There are not many cities that you can go surfing, hiking and biking at the beach or choose to go skiing, boating and hiking in the mountains, but those choices can be yours in L.A.
Featured Post

Los Angeles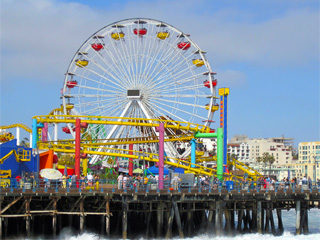 See our list of the best Things To Do with Kids in Los Angeles. Our family friendly recommendations cover a wide array of activities for the whole family to enjoy.
Interactive Map

Los Angeles
See our interactive Los Angeles tourist map with individual points of interest markers that have reviews, pictures, links, directions and descriptions of each location.