The Best of Family Friendly Las Vegas
Las Vegas is not a difficult place to vacation as a family. Although the city is mainly geared toward adults, Las Vegas still offers up plenty for those visiting with their kids in tow. We have put together a guide of family friendly attractions, restaurants, hotels, shows, hotel pools as well as some family travel tips to help you plan that perfect Las Vegas family vacation. This Las Vegas with Kids Guide is sectioned off into categories, which highlight some of our top choices as well as a link to our articles with the full list, more details and links.
Jump To: | Family Activities | Family Restaurants | Family Hotels | Family Pools | Family Shows | Bucket List | Family Travel Tips |
Las Vegas Family Activities
Although Las Vegas is known mainly as an adult playground, it has also done a fantastic job in mixing in an amazing array of fun and family friendly activities all around the city. With so many kid friendly sights, attractions and entertainment choices available every day a family should have no problems filling their vacation itineraries chock full of fun. Las Vegas has to be one of the top cities for families to have so many kid friendly attractions to choose from in one area, that it makes for a wonderful choice for your next family getaway. Below are a few of our favorite family activities that we recommend during your vacation, along with a link to our complete list of things to do with kids in Las Vegas.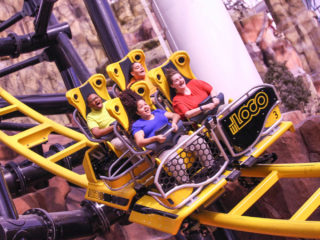 Adventuredome Theme Park
This indoor theme park is located at Circus Circus and has plenty of games and rides for kids (and adults) of all ages. The rides range from mild family rides, thrill rides and all the way up to large roller coasters. Pluses for families is that admission is free, so those that just want to watch their kids don't have to pay for the privilege as well as being indoors makes the weather irrelevant.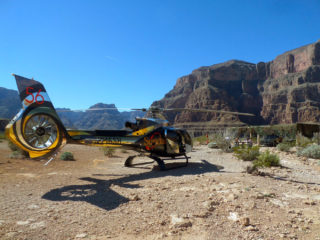 Grand Canyon Helicopter Tour
Taking a helicopter tour into the Grand Canyon is definitely a bucket list activity for the family. Sundance Helicopters starts you off by taking off from the McCarran airport, flying over the Hoover Dam, Mojave Desert, Lake Mead and then following the Colorado River into the Grand Canyon where you land for a picnic. Buzz down the Strip before returning to the airport. One amazing experience!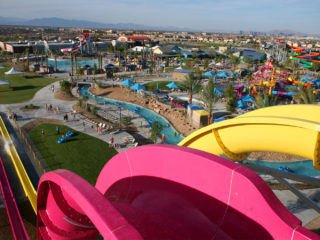 Wet 'n' Wild Las Vegas
Heading to the water park on a hot Vegas day might make for the perfect family fun day. This 20 acre water park is a short drive from the Strip and has over 25 slides and attractions. For the littlest ones there is Kiddie Cove, for families there is Paradise Falls with a lazy river, wave pool and kid friendly slides. Older kids and adults can enjoy the many thrill slides throughout the park.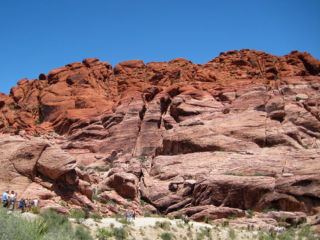 Red Rock Canyon
West of the Las Vegas Strip is the beautiful 13-mile scenic loop of Red Rock Canyon. On your drive through the one-way scenic loop there are plenty of places to stop along the way and do some rock climbing, hiking, picture taking and exploring. A fun family adventure.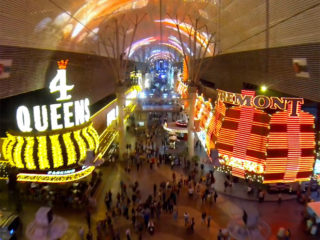 SlotZilla Zipline and Zoomline
How about taking a zipline through the Fremont Street Experience over Downtown Las Vegas. SlotZilla offers two different experiences – Zipline half way down in a seated position or fly in a prone position at 40 MPH over the entire Fremont Street.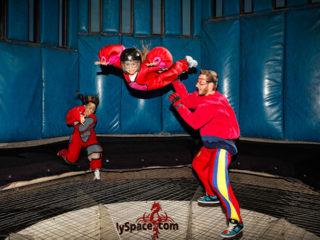 Vegas Indoor Skydiving
While jumping out of a plane with your child should not be on your things to do list, taking them to go indoor skydiving should be. Just minutes from the Strip, Vegas Indoor Skydiving teaches you how to float in the air in their vertical wind tunnel with 120 mph winds.
See our complete list of the
Best Things to Do with Kids in Las Vegas
Las Vegas Family Restaurants
Gone are the days of the .99¢ shrimp cocktails, budget buffets and 1/2 pound hot dogs. Las Vegas has transformed itself into one of the culinary capitals of the world and now offers tourists with so many quality dining choices both on and off the Las Vegas Strip. We put a list of Las Vegas family restaurant recommendations that offer up great food and a kid friendly atmosphere that both kids and adults will love. Below are a few of our favorite family restaurants along with a link to our complete list. Bon Appétit!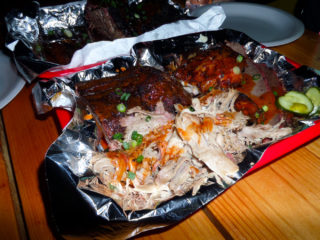 Rollin Smoke Barbeque
This casual down-home restaurant, minutes from the Strip, serves up the best southern BBQ in the city. Rollin Smoke Barbeque hickory smokes their meats slow and low to give you that fall-off-the-bone deliciousness.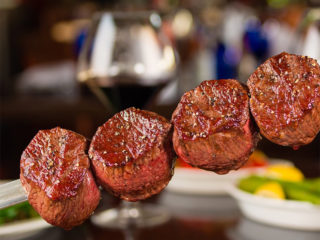 Texas de Brazil
An all-you-can-eat Brazilian steakhouse with an assortment of 16 slow-roasted and perfectly seasoned cuts of beef, lamb, pork and chicken. A great 50+ item salad bar, delicious side dishes and desserts top off this wonderful family meal.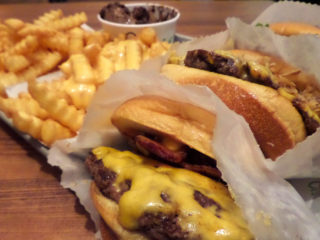 Shake Shack
With a fun and lively atmosphere, delicious burgers topped with their ShackSauce, shakes for the kids, beer or wine for the adults and a great location on the Vegas Strip – It's easy to see why the Shake Shack is a top burger destination.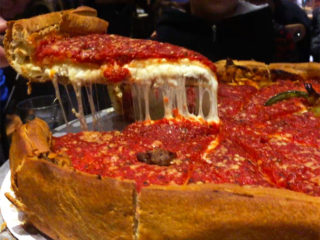 Giordano's
This famous Chicago pizzeria located at the Grand Bazaar Shops at Bally's is well known for their stuffed deep dish pizzas. Their pizzas have a thick crust that is layered with mozzarella cheese, pizza sauce with chunks of tomatoes and your choice of ingredients. Gooey Perfection!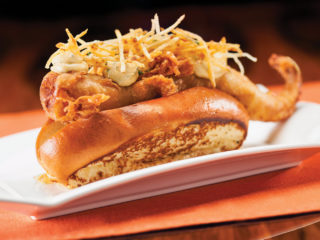 Gordon Ramsay BurGR
Taking the traditional burger and adding Chef Ramsay's gourmet touches is what makes BurGR a uniquely wonderful dining experience for the family. Juicy open flame grilled gourmet burgers, crispy hand-cut fries and other specialties make this restaurant a must.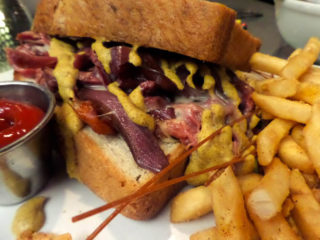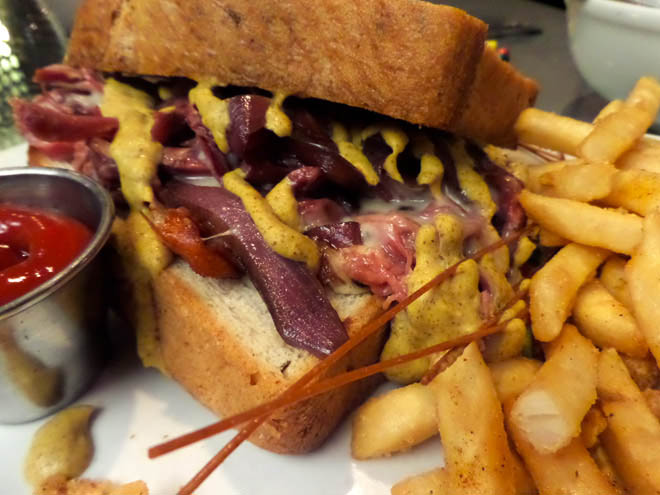 Hash House A Go Go
This restaurant specializes in dishing out tasty comfort food that has their own special twists added in and they use farm fresh ingredients to boot. With various Las Vegas locations, both on and off the strip, they got you covered for breakfast, lunch and dinner.
See our complete list of the
Best Family Restaurants in Las Vegas
Las Vegas Family Hotels
Las Vegas has the most hotel rooms (over 150K) of any U.S. city, so finding the perfect one for your family can be quite the task. With so many different types of hotels to choose from, a family has many choices as to which hotel meets its needs for their vacation. Some families opt for regular rooms in the heart of the Las Vegas Strip to stay within walking distance to the many attractions and restaurants while others might venture out a bit further to get more family friendly amenities at their hotel. Depending on what type of vacation your family is looking for while in Vegas, different hotels will suit you better than others. Below are a couple of our hotel recommendations for families along with a link to our complete list of family friendly hotels.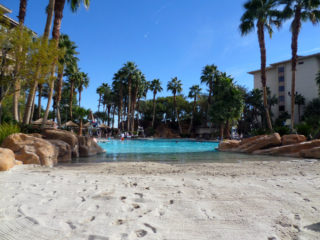 Tahiti Village Resort
This family friendly resort is a couple miles south of the Las Vegas Strip. With one of the best family pool areas in Vegas, apartment like rooms with kitchens and bedrooms, close proximity to the Strip, outlet malls and many restaurants, Tahiti Village is one of the best places for a family to stay at while in Las Vegas.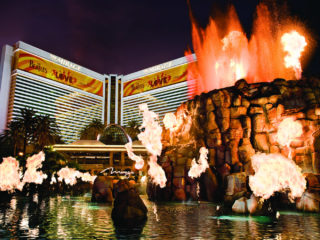 Mirage Hotel and Casino
One of the best and most beautiful hotels on the Las Vegas Strip, the Mirage also offers plenty of free family fun. With a 20,000-gallon aquarium, a beautiful tropical rain forest indoor atrium, the spectacular volcano show out front and a great location in the heart of the Strip, the Mirage has a lot to offer a family in Vegas.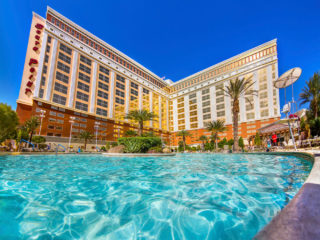 South Point Hotel
This family friendly hotel is a few miles south of the Strip and has something for everyone. The South Point Hotel's kid friendly activities include a 64 lane bowling center, a 16-screen movie theater, a fun arcade and a great swimming pool area. Parents can also enjoy the casino, the Costa del Sur Spa, and the great comedians that frequent the Showroom.
See our complete list of the
Top Family Hotels in Las Vegas
Advertisement

Las Vegas Family Pools
One thing that is a must during the hot Nevada desert days is having a great kid friendly pool at your resort or hotel. Las Vegas has plenty of world class pools, but a lot of them are not geared towards the family. Between pool bars, swim-up blackjack, pool parties with DJs and just plain rambunctious crowds, not all pools are where you want your kids to spend the day splashing around. Our list of family pools have kid friendly features like lazy rivers, wave pools, waterslides, waterfalls and many other amenities. These are the swimming pools built with the family in mind and will have you and kids enjoying a fun afternoon in the sun and water.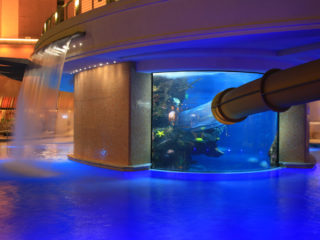 Golden Nugget
This Downtown Las Vegas hotel is home to The Tank which is a 200,000 gallon shark tank at the center of the swimming pool. Brave guests can go through the center of the shark tank on an enclosed three story water slide.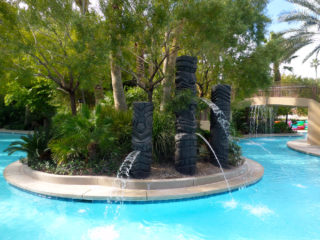 Tahiti Village Resort
This resort has one of the best family pool areas in all of Las Vegas. The Tahitian themed resort's main pool has a beautiful sand beach entry and a separate 1/8 mile lazy river has waterfalls, water spouts and free lazy river tubes.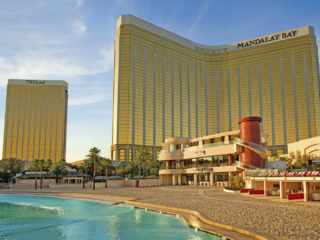 Mandalay Bay
This huge pool complex has something fun for all ages. Families will love the real sand beach area that fronts the huge Wave Pool, the 1/4 mile lazy river as well as two lagoon pools. Adults will like the beachside casino and the Jacuzzi spas.
See our complete list of the
Best Family Pools in Las Vegas
Las Vegas Family Shows
If your kids are old enough, your family should take in a show during your Las Vegas vacation. In the "Entertainment Capital of the World," there are tons of top-notch options, but not all of them will be suitable for the kids. Our list of family friendly shows give you some great options that both kids and adults alike will love. Be sure to check the age minimum and we recommend booking your tickets ahead of time and taking in the earlier shows.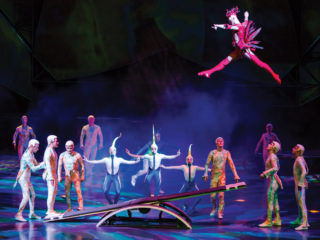 Mystère by Cirque du Soleil
For over 20 years, Mystère has entertained Las Vegas audiences with its mixture of visual beauty, acrobatics, dance, suspense, comedy, music and its various circus acts. This wonderful show is like an energetic and beautiful fantasy brought to life.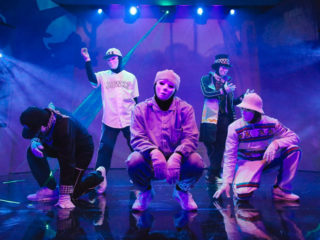 Jabbawockeez JREAMZ, Journey Within
The Jabbawockeez are one of the most influential dance crews in the world and their unique and energetic style is on display with their new Las Vegas show, JREAMZ. The white masked crew show off their creative choreographed dance moves with beautiful visuals and great music.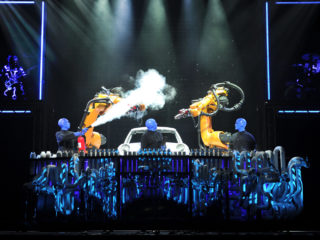 Blue Man Group
This fun and imaginative show has been entertaining crowds since 2000. The Blue Man Group consists of a variety of acts ranging from playing their uniquely invented percussion instruments to interacting with their otherworldly objects and the audience.
See our complete list of the
Best Las Vegas Shows for Kids and Family
Las Vegas Bucket List
With so many unique and fun things to do in and around Las Vegas, putting together a bucket list shouldn't be that difficult for anyone. To make it even easier for you to make your own list, we have put together a comprehensive bucket list of activities, experiences and sights that range from pretty extreme to mild and everything in between. With years of firsthand experience of Las Vegas activities, our list is sure to help you find your next bucket list item.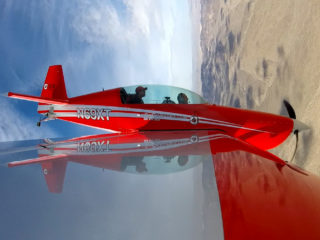 Fly and Ride an Aerobatic Stunt Plane
Probably the most extreme bucket list item on our list is Sky Combat Ace, which gives you the opportunity to ride in and fly one of their aerobatic stunt planes that goes up to 250MPH and will be pulling some major G's. Fighter pilot, stunt pilot or both?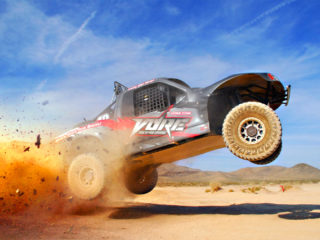 Off-Road Truck Racing
Another adrenaline rush bucket list item is VORE – Vegas Off-Road Experience that has you racing a huge Pro Lite off-road racing truck around a professional level short course race track that has drifting turns, high banks and big jumps.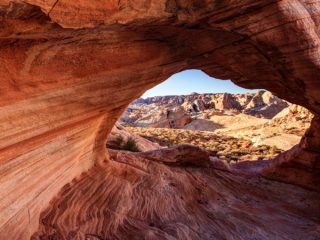 Hiking In The Valley Of Fire
This state park has some of the most scenic hiking areas in the Mojave Desert. The park features red sandstone formations that formed millions of years ago and has must-see formations like the Arch Rock, Balanced Rock and Piano Rock.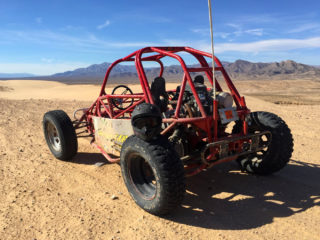 Dune Buggy Through the Desert
The Las Vegas desert is a perfect place to strap into your own dune buggy and have at it. Our chase run had us speeding over dunes, gravel and creek beds, heading sideways up the hills, sliding and drifting through turns and so much more fun.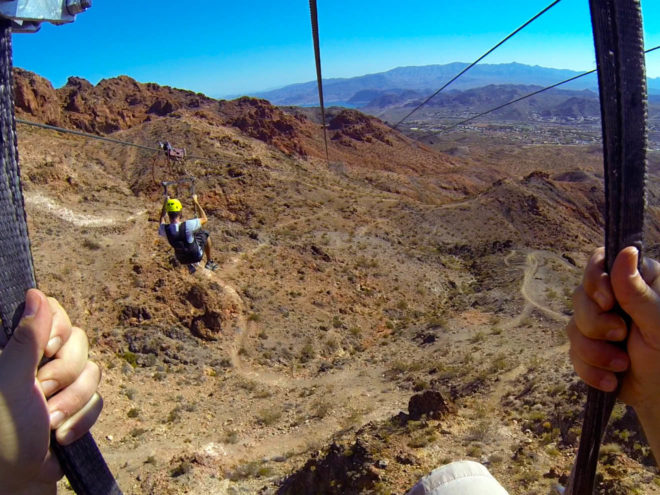 Zipline Through The Desert
In the hills of Bootleg Canyon, thrill seekers can hike the hills and zipline through four separate zipline runs that cover 1 1/2 miles that will have them soaring high above the Mojave Desert. See our GoPro video of our zipline runs at Flightlinez Bootleg Canyon.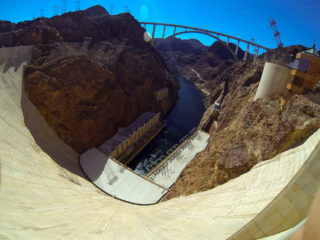 Tour The Hoover Dam
This landmark is a marvel of engineering that will leave you in awe as you stand on the observation deck and take in the 360-degree views of the Colorado River and Lake Mead. The view from a raft on the Colorado River is equally as impressive.
See the complete list of activities on our
Ultimate Las Vegas Bucket List
Las Vegas with Kids Travel Tips
Las Vegas with kids can get expensive, so make sure to take advantage of the many free kid friendly attractions that the city has to offer. Schedule in a free attraction here and there and your day will be packed with fun without spending too much.
Avoid the busiest times of the year which include holidays and major events – conventions (International CES, SEMA Show, NAB Show, Rodeo Finals) – that pack the strip and drive up the prices.
If you vacation during the hottest times of the year in Las Vegas, make sure to drink plenty of water, avoid too many outdoor activities on the same day and plan some family time at a kid friendly pool. See our list of the Best Family Pools in Las Vegas.
Staying at a resort on the Las Vegas Strip puts your family in the heart of the action, but many hotels outside of the strip might offer more family friendly amenities (bowling, movie theaters and arcades), better room rates, rooms with kitchens or multiple bedrooms, a calmer atmosphere and less traffic.
Venture off the Las Vegas Strip once in a while to experience all the family friendly activities, shopping and restaurants that Las Vegas has to offer. Some of our favorite activities and restaurants are not on the strip.
With the large number of attractions, sights and entertainment choices available for families, it can be easy to schedule in too much each day. Make sure not to pack your itinerary with so many activities that the kids will be worn out by the afternoon.
Las Vegas Tourist Map
View our full Las Vegas with Kids Map
We hope our Las Vegas with Kids travel guide and travel tips helps you plan a perfect getaway for you and the kids. As you can see there is plenty to see and do in Las Vegas, so check back here as we will keep all our family friendly lists up to date with all that Vegas has to offer. If you have any questions or know of any suggestions, please feel free to contact us or leave a comment.