Review of the Indian Echo Caverns in Hummelstown, PA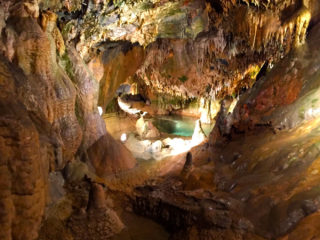 On our recent visit to Hershey Pennsylvania, we had a couple of days planned to visit Hersheypark and all of the other Hershey attractions. I thought to myself, there has to be at least one other thing that the family can see that doesn't have to do with theme parks and chocolate. In today's world of online entertainment and technology, kids don't often get to experience nature the way we did as kids. I set off in search of something different for the family to experience. Well, lucky enough, I ran across Indian Echo Caverns and had to add it to our itinerary.
Indian Echo Caverns is located in Hummelstown, which is just a 10 minute drive from the city of Hershey, PA. You don't need but a couple of hours to experience this natural wonder. Even though our schedule was packed with the amusement park and chocolate attractions; we carved out some time to take the family. Our family and friends enjoyed our tour tremendously and I have to say, it was worth the time and money. Our tour guide was great and she certainly kept us all intrigued with stories of the caverns and of a man who lived in the caves in years past.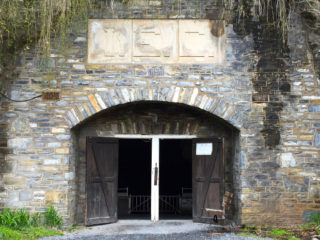 Our visit to the Caverns
After descending down a long staircase towards the bottom of the hill near Swatara Creek, we entered the caverns through a doorway carved out of the side of a bluff. It was like a scene from something in a Harry Potter movie. Once inside, the tour guide was very knowledgeable about the history of the caverns and even told stories based on the natural formations of the rock, limestone and stalagmites.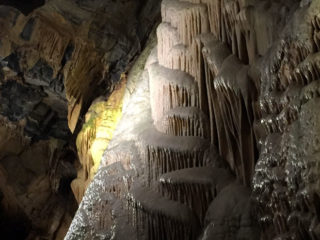 It is truly amazing to see such natural wonders and walk through to experience something that seems so unworldly. With the temperature inside Indian Echo Caverns at a constant 52 degrees year around, the weather outside shouldn't be an issue for your visit.
Our tour guide brought our group to an area that had a rock formation that resembled a dragon and told us a tale of it and other formations interacting with each other, which was quite amusing. Afterwards, she had everyone prepare to experience true darkness and once she turned off the lights in the caverns, it surely was pure black.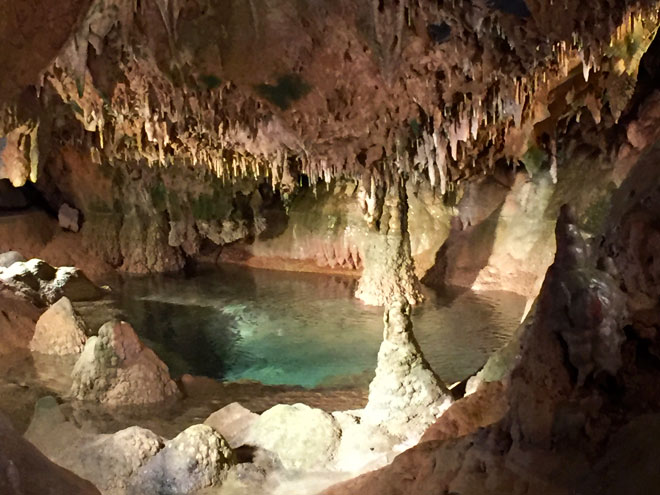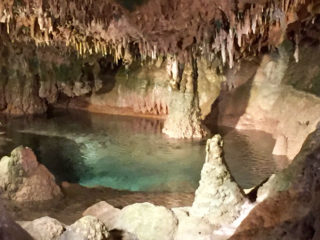 One of my favorite spots was a small crystal lake towards the back of a cavern. It was lit up for us to view and it was just beautiful. For me it was just something that I could admire for a long period of time. Maybe my natural instinct to explore and desire to be an archaeologist as a kid, once upon a time, is what made this much more interesting to be there. For my daughter, she was able to see and appreciate nature in the raw. No ipads, no phones, no electronics… just nature.
Towards the end of our tour, our guide brought us to an area where William Wilson, aka the Pennsylvania Hermit, lived for nineteen years and why some have named it the Wilson Cave. She told us his story of his life, showed us where he slept and set up his "home" in the caverns.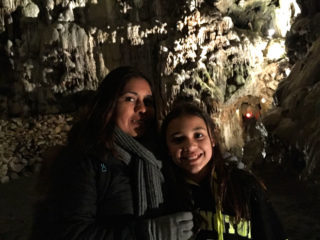 To say the caves are majestic is an understatement. I have to tell you, It WAS magical! To see small areas of crystal clear water, to know that you are below the ground and to see such natural beauty which formed over millions of years was amazing, but sharing it with my daughter was priceless to say the least. I'm sure it is an experience that she won't soon forget.
Once we walked through the caverns, we went back up the stairs (taking a few breaks in between) and ended our tour. The property has a petting zoo, gift shop, a gem mining area and a playground for the kids. After our tour ended, we visited the gift shop where we purchased some food pellets for the goats they have in the petting zoo. Our whole family really enjoyed our experience at the Indian Echo Caverns and we recommend you stopping in for a tour of this wonderful place.
Indian Echo Caverns Pictures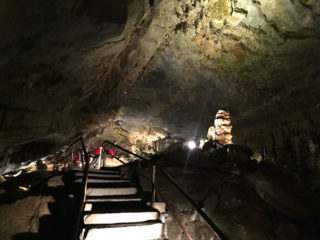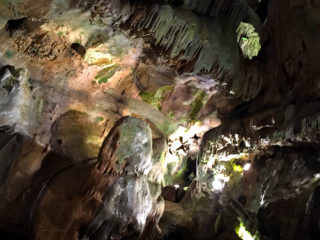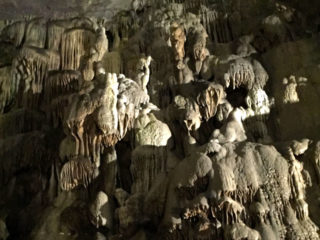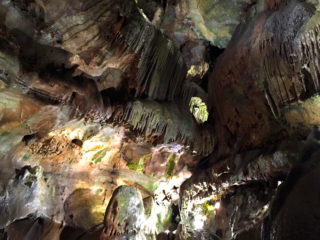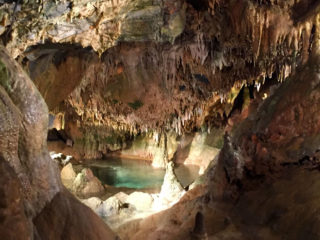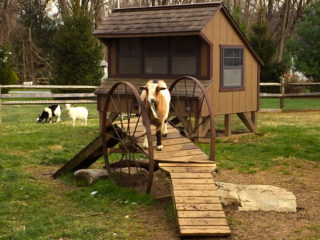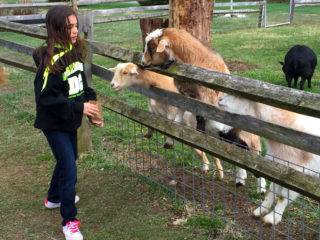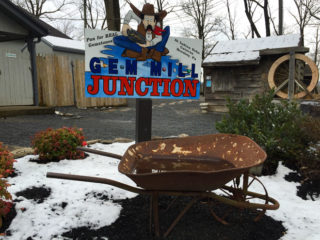 ---
We were provided media passes to the caverns for the purpose of reviewing it on our blog. Regardless, we would only recommend places, activities or services that we would use/visit personally and that we believe will be good for our readers.